HISTORIC COURTS
The Garfield Street Paddleball Courts
311 Garfield Street
Hollywood Beach, Florida 33020
(pay phone on beach: 954-921-9786)
On July 12, 1997, the Garfield Streets Paddleball Courts were officially declared an Historic Site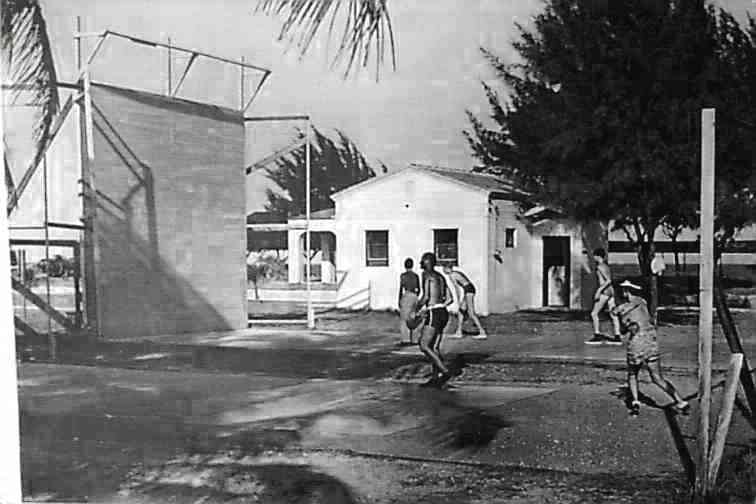 The old days of Paddleball at Garfield Street, around the 1930's.

The Garfield Street Paddleball Courts, 1997.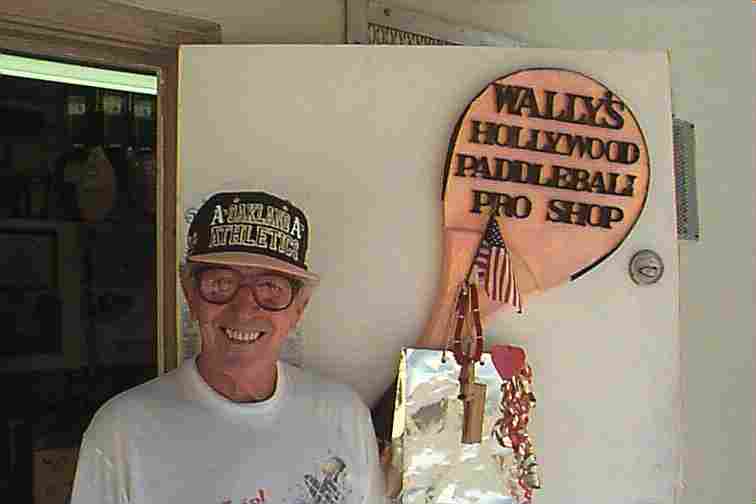 left: Wally at his shop on the courts at Garfield Street
right: Wally wraps paddle for customer
Wally Schmidt is a fixture at the Garfield Street Paddleball Courts at Hollywood Beach. It is rumored he has been on the beach so long that he watched God create the Atlantic Ocean, and then tried to sell Him a Paddle!
All kidding aside, Wally has helped many people by providing direction and support. He is always there with a "hello" to brighten your day. Wally now runs "Wally's Hollywood Paddle Pro Shop" (That's all he could fit on the paddle on his door!) Part of his inventory is shown here, and is available by dialing 954-925-7121, and leaving a message. He will return your call, and help you select the right equipment for you.
'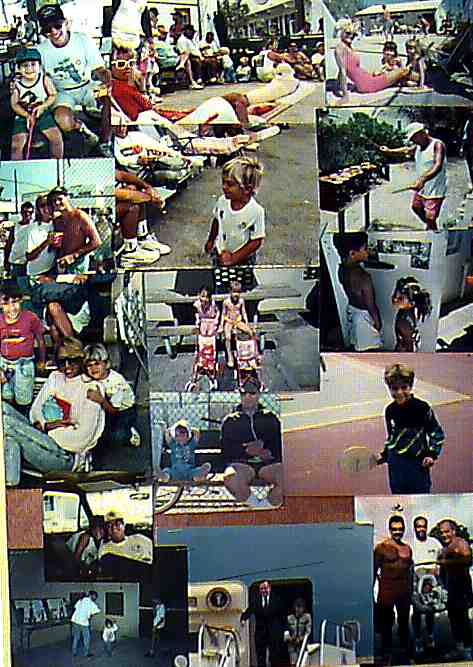 Some of the Pictures on Wally's Wall

More pictures from Wally's Wall
This is only the beginning. More pictures and news will be added.