Wally's Hollywood Paddleball Pro Shop

Wally will help you to sellect the proper equipment.
'

Here are some of the top of the line composition Paddles for sale.($35-$75)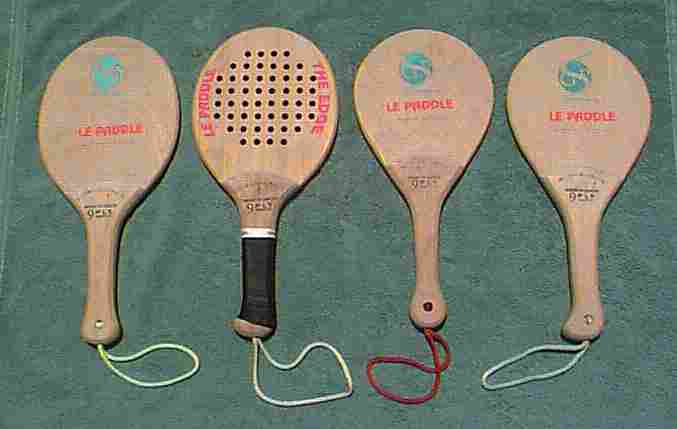 Wood paddles are a favorite, and are available in different styles and weights. ($18-$24)

Wally also offers many game accessories, including handle wraps, gloves, et.
For more info, call Wally at: 954-925-7121. He will return your call when he's off the courts.